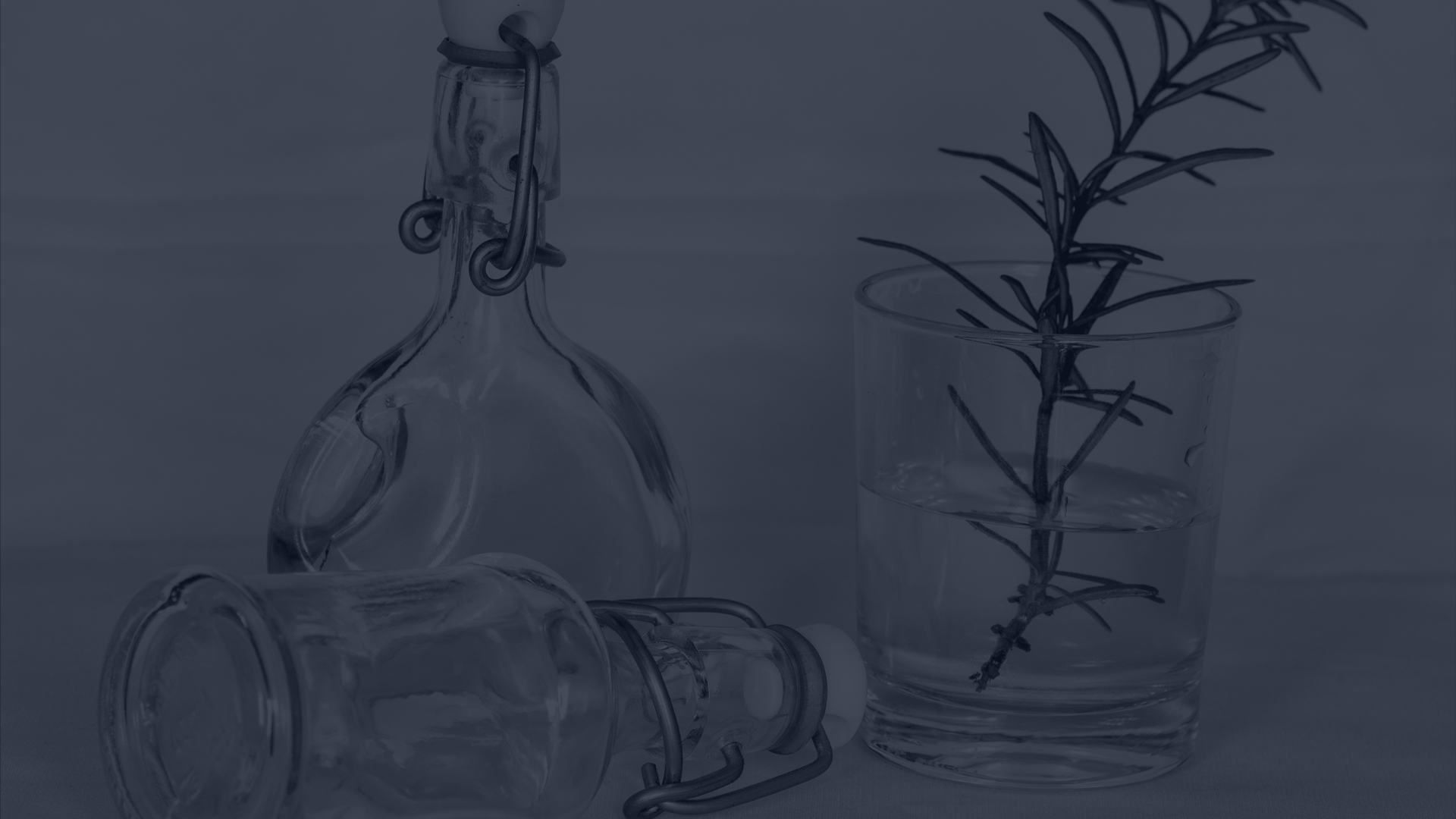 QUALITY.
ELEGANCE.
ARTISTRY.
BORMIOLI ROCCO GLASS BOTTLES
THE PERFECT ADDITION TO ANY TABLE SETTING
There's nothing quite like a "Made in Italy" tag. It says quality, elegance, artistry and these beautiful 1-liter Bormioli Rocco glass bottles are no exception! The glass used to make each liter bottle is thick and solid - each weighs approximately 1.25 pounds. They feature a bale and wire closure making them virtually leak proof.
RESTAURANT & PARTY PLANNERS
Replace your metal, plastic pitchers or water in plastic bottles with sleek glass bottles for table side water. Consumers are growing awareness and have the desire to be more healthy and "greener" while away from home. By using glass and differing away from plastic, you are making a better commitment to the environment as well as to your patrons.
HOME OWNERS
Whether setting a table for your meal or entertaining with a dinner party, any combination of the Bormioli Rocco glass bottles is the perfect complement to any decor.
They say and from our experience everything tastes better out of glass! As apposed to plastic, glass is and always and will be planet friendly and as NO chemicals leach from glass, drinking anything from Bormioli Rocco bottles, is better for your health.
MIX & MATCH
Choose any one of the 3 styles of Clear Glass Bottles or any of the 9 Multi-Coloured Bottles to create a fun mood and creative theme for your eatery or special event.
01
1L MULTI-COLOURED - ROUND
The possibilities are endless.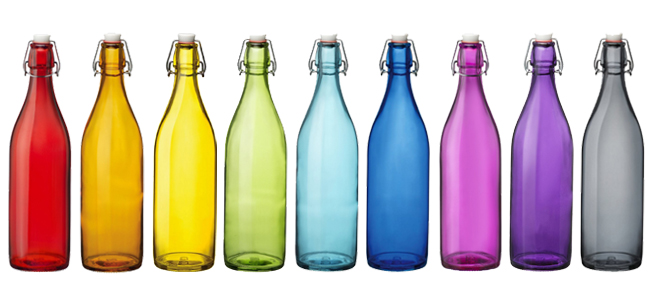 02
1L MULTI-COLOURED - SQUARE
Choose from round bottle colours as well as emerald, brown and lavender.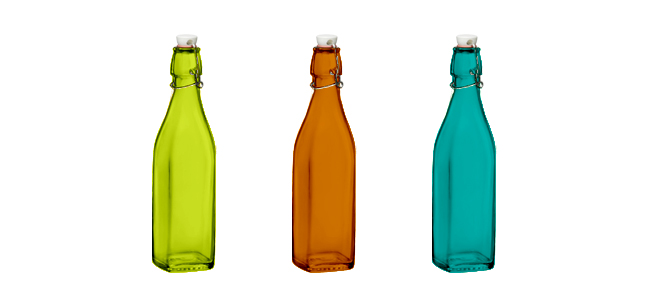 03
1L CLEAR - MORESCA, ROUND OR SQUARE
Clear window pane, round or square.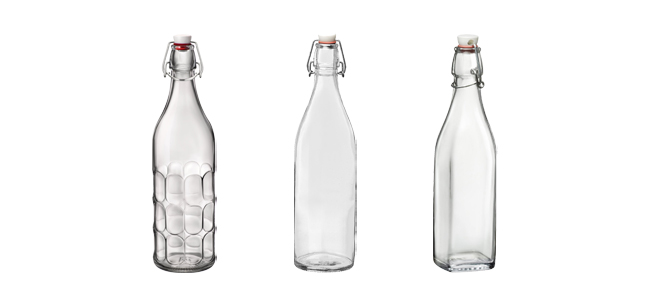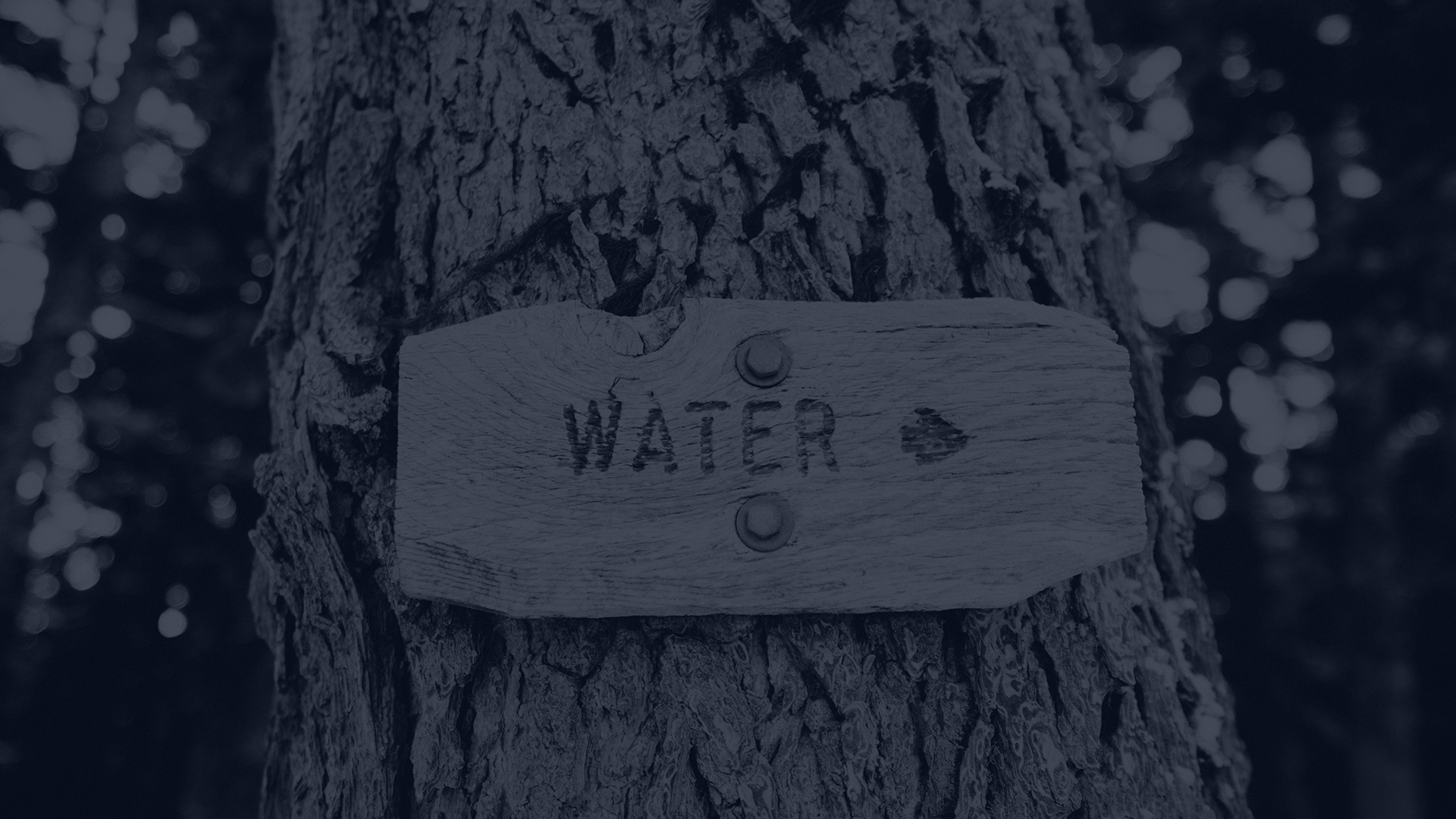 FREE WATER ANALYSIS
---
The first and easy step to improve the quality of your water and life is Absolutely free.